Coming Up!
Advent Begins!
Join us this Sunday, November 29, 2015
Gretchen will celebrate and Amanda March will preach!
8:15am Early Holy Eucharist!
9:30am Adult Formation!
9:30am – 10:30am Advent Craft Day!  
Families and youth of all ages are invited to gather to make Advent Wreaths, Nativity Scenes and more!
10:30am Holy Eucharist with Joyful Noise!
Child care will begin at 9:30am 
————————————————————
Monday, November 30, 2015
6:30pm Soup & Godly Stories
of Luke's Advent Gospels & Creation led by Margaret Hummel
————————————————————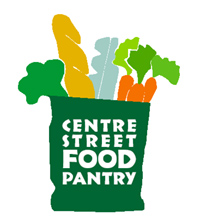 $1,000 Challenge!
Food Cards for the Centre Street Food Pantry!
Let's raise $1,000 for holiday food cards for the food pantry.
We will be collecting funds through our ingathering Sunday, December 6th.
Our goal is $1,000.
Can you help us reach it?!
————————————————————
Bible Study
Every Wednesday at 7:30pm
At the Newton Highlands Congregational Church, 54 Lincoln St.
Everyone is welcome!
————————————————————
Youth/Family registration is open!  Please click on the  "Sunday School" tab above and go to bottom of page and click on the registration link.
————————————————————–
  The Freelance Players a non-profit musical theater organization for actors ages 8-12 is coming to POSP!  Auditions and rehearsals begin September 21st and will meet on Monday afternoons from 3:30-5:45pm.  Everyone is cast!  If you are interested in musical theater, having fun and being creative Click here!
———————————————————–